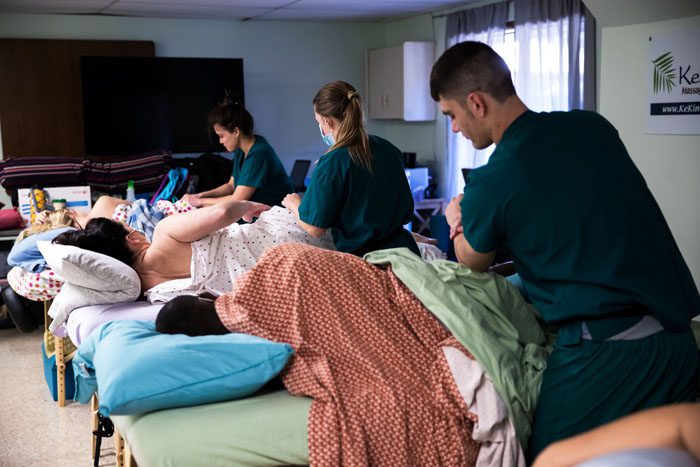 It is Ke Kino Massage Academy's purpose to provide a massage therapy education program that has as its foundation a healthy respect for the value of contemporary research and techniques and a commitment to preserving healing traditions through study and practice. We provide a rigorous environment that produces highly qualified, competitive therapists who understand the value of self-care habits and practices, personal growth, collaboration, and professional development that lay the foundation for long and fulfilling careers. In our processual, holistic, learning environment, students glean the benefits of deliberate practice and are encouraged to return for support and advanced training throughout their careers.
We hold an ethic to meet or exceed the highest standards of education and practice in the industry.
The application fee is due upon application submission. Books and Supply fee is due upon enrollment.
 1st tuition payment is due by the 1st day of class
500-Hour Massage Therapy Program
450 classroom hours and 50 hour internship
Our 500-hour program is designed to prepare students for the state Juris Prudence exam and the licensing exam given by the Federation of State Massage Therapy Boards (MBLEx).
Swedish Massage                                                 
125
Trigger Point & Fascial Therapy                        
45
Muscle Energy
Techniques
18
Pregnancy Massage                                              
6
Chair Massage                                                        
6
Anatomy & Physiology                                        75
Kinesiology                                                              
50
Pathology                                                                 
40
Health & Hygiene                                                   
20
Business & Ethics                                                    
45
Hydrotherapy                                                           
20
Internship                                                                 
50
6-Month Day Program
Monday-Friday
8:30am – 12:30pm
Upcoming Sessions
August 2nd, 2021
9-Month Evening Program
Monday, Wednesday, Thursday
6:00pm – 10:00pm 
Upcoming Sessions
March 2022
We are friendly and available to chat. Reach out to us any time and we'll happily answer your questions.
Business Hours
Monday                           
8:30 AM - 6:00 PM
Tuesday                           
8:30 AM - 7:00 PM
Wednesday                     
8:30 AM - 7:00 PM
Thursday                         
8:30 AM - 7:00 PM
Friday                               
8:30 AM - 7:00 PM
Saturday                       
10:00 AM - 6:00 PM
Sunday                                                 
Closed