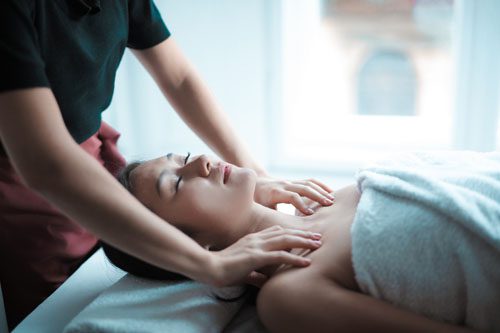 Complex / Chronic
Tired of chronic pain that never seems to be resolved?  Tried everything?  Find healing and relief through massage, bodywork, breathing techniques, and let us activate and deactivate the appropriate systems within your body.
Ehlers-Danlos Syndrome
Hypermobility
Frozen Shoulder
Ankylosing Spondylitis
Arthritis
Autoimmune Disorders
Fibromyalgia
Insomnia
Multiple Sclerosis
Neck Pain
Acid Reflux / GERD
Breast Implant Illness
We are friendly and available to chat. Reach out to us any time and we'll happily answer your questions.
Business Hours
Monday                           
8:30 AM - 6:00 PM
Tuesday                           
8:30 AM - 7:00 PM
Wednesday                     
8:30 AM - 7:00 PM
Thursday                         
8:30 AM - 7:00 PM
Friday                               
8:30 AM - 7:00 PM
Saturday                       
10:00 AM - 6:00 PM
Sunday                                                 
Closed